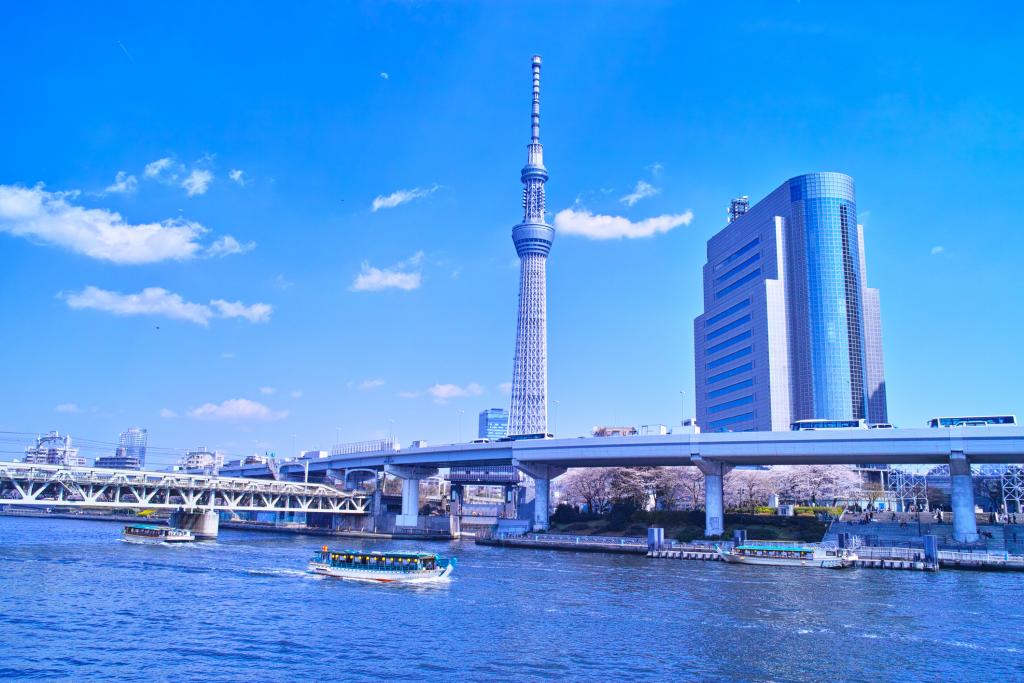 After teaching at Gaba for six months, I decided that I wanted to take a week-long holiday to host my family visiting me. I fortunately was able to do this as an instructor when planning my schedule for the next month. While informing one of my regular clients that I would be gone the following month in July, he sparked several ideas in my mind regarding different activities I could show my family both in Tokyo, where I taught, along with the area he grew up in, Nara in Kansai. It was yet another moment where I realized just how much this country has to offer in terms of the variety of activities available.
Having lived in Japan for three years, I was surprised to see during my planning just how many new opportunities there were to explore in the dense city. One such attraction was the cruises offered across Tokyo Bay and Sumida river. Here my family marveled at the futuristic boats you would imagine right out of a movie and equally amazing view Tokyo SkyTree, a modern pillar that stretches into the sky as one of the tallest structures in the city. We knew then that we had to see what was inside and were shocked to see that it also held one of Japan's largest indoor open tanks, where we were able to be remarkably close to the penguins and seals. On top of the aquarium there was also a vast selection of shops and an elevator that brings you up 350m in 50 seconds. We had heard that Tokyo was a city built on top of itself before, but this really hit home to us just how dense it was, with so many new things to discover.
Another goal for my family holiday also included going to a brand new area for me, Nara, in Kansai. Here we were surprised by the people who had an especially warm hearted nature different from the hustle and bustle of Tokyo and were quick to make conversation with my family. They would come up to speak to my brother and his wife in English without any introduction, making them feel comfortable in such a foreign place. The most unique experience I've had in Japan came while here in Todaiji, the "Great Eastern Temple," of Nara and Nara park, where wild deer wandered freely, mixing nature and city. My family and I were eager to try to feed the deer and get up close to these antlered locals and were absolutely shocked when they bowed upon seeing a cracker. We thought that these deer were more polite that most people I knew! This really made us appreciate how special this country is.
This trip truly opened my eyes to the fact that I may never have enough time to see all that Japan has to offer, as new things continue to pop up and surprise me. My family left with the same feeling that things were left unfinished, which is a feeling I have every day, and a thirst that is never quenched.
About the author:
Hi, I'm Andrew. I'm originally from New York City in the United States and came to Japan in 2016 as an English instructor. When I first arrived in Japan, I knew very little about the country but have since learned to call it home. Discovering new types of food, seeing new sights, and meeting new people color my experiences here, and every day has provided me with something new to learn. Thank you for reading about my time in Japan!
Other Instructor Journeys
Looking for more information?
Explore the rest of our site for more details on living in Japan and teaching with Gaba.
Gaba Approach
Learning Studios