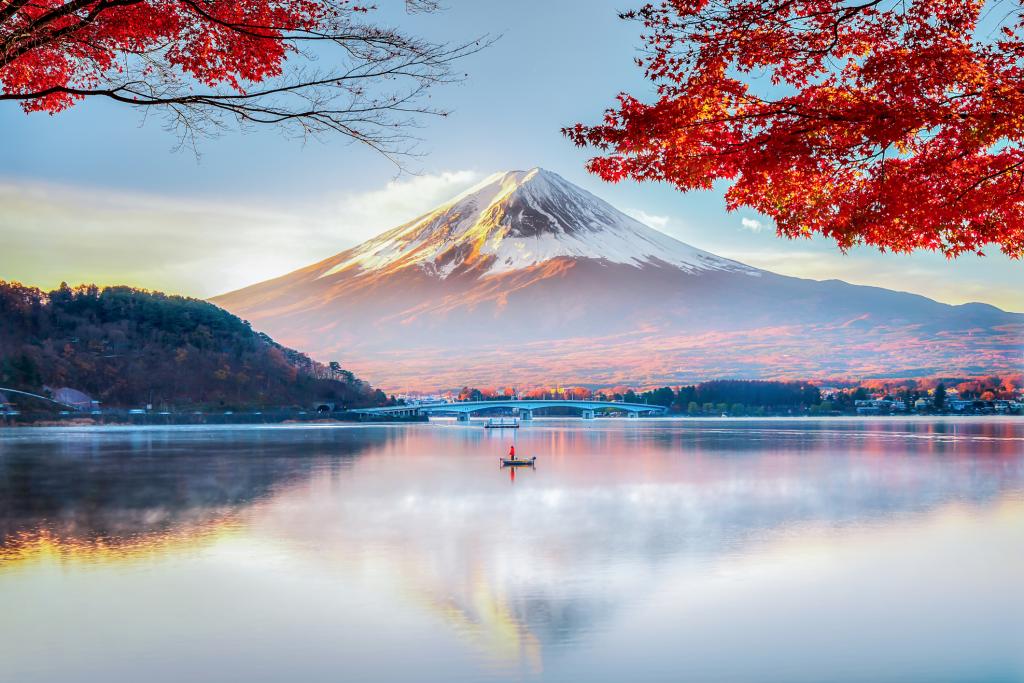 When thinking about Japan, most people envision Mount Fuji. The active volcano has been the theme of many pieces of art throughout the centuries. The iconic mountain can even be seen from downtown Tokyo. I had seen it from afar many times, but had never from up close. 
One summer, a friend of mine suggested climbing Mount Fuji. The hike was on my bucket list, so I decided to take up the offer. At the time, I didn't really know the complexity of the hike, so I started to do research. I found a shop that rented equipment for climbing Mount Fuji and a bus that would take me from Shinjuku Station to the 5th station of Mount Fuji. The climbing season for Mount Fuji is July through September. We chose 2 days for the hike and an extra day for recovery.
Once we got our hiking gear, we took the bus about 2 hours to the base station. We stocked our bags with some snacks and water for the hike up. Normally it takes about 8 hours to ascend and 4 hours to descend the mountain. We made reservations at an 8th station lodge for some rest and dinner. We started our hike around 2 in the afternoon.
The hike up wasn't as difficult as I imagined it would be. We experienced some rain, but the weather was generally clear. We got to the 8th station around 8pm and then continued to hike up around 1am. We aimed to get to the summit around 4am, just in time for sunrise. Once arriving at the summit, we found a spot to sit and watch the sunrise. The top of the mountain was much colder and snow covered some parts. The sun started to appear over the horizon and some clouds in the distance. Everyone watched in awe at the beautiful scene. It was well worth the hike, and something I don't think I will ever forget.
After climbing Mount Fuji, I told my clients about my experience climbing the mountain. I was surprised to find that many Japanese people haven't climbed Mount Fuji and were interested in hearing about my experience. It's something I recommend everyone do at least once if they get the chance.
About the author:
Hi, I'm George. I'm from Philadelphia in the United States. I came to Japan in 2014 as a Japanese language school student and then started teaching with Gaba in 2015. I love traveling around Japan and discovering new cuisines. My favorite place in Japan is Kamakura. Thank you for reading my instructor journey!
Other Instructor Journeys
Looking for more information?
Explore the rest of our site for more details on living in Japan and teaching with Gaba.
Gaba Approach
Learning Studios